Mariani Affreschi, thanks to its team of technicians and Artists, has created countless projects over the years, always new and original, satisfying the most varied requests with personalized creations of the highest level.
Art Walls is the innovative product line born from years of experience.
It is a vast collection of Original Works painted in Fresco or mixed technique in the Mariani Atelier.
Unique images that are developed to measure and proposed in three main products:
Classic wallpaper that is traditionally hung.
Double-sided adhesive wallpaper, product easily applicable without the aid of glue as it is already ready to be applied.
Decorative window sticker, applicable on windows.
Each of our works is tailor-made for your project.
Walls, ceilings, furniture, and any surface can be transformed into a great work of art.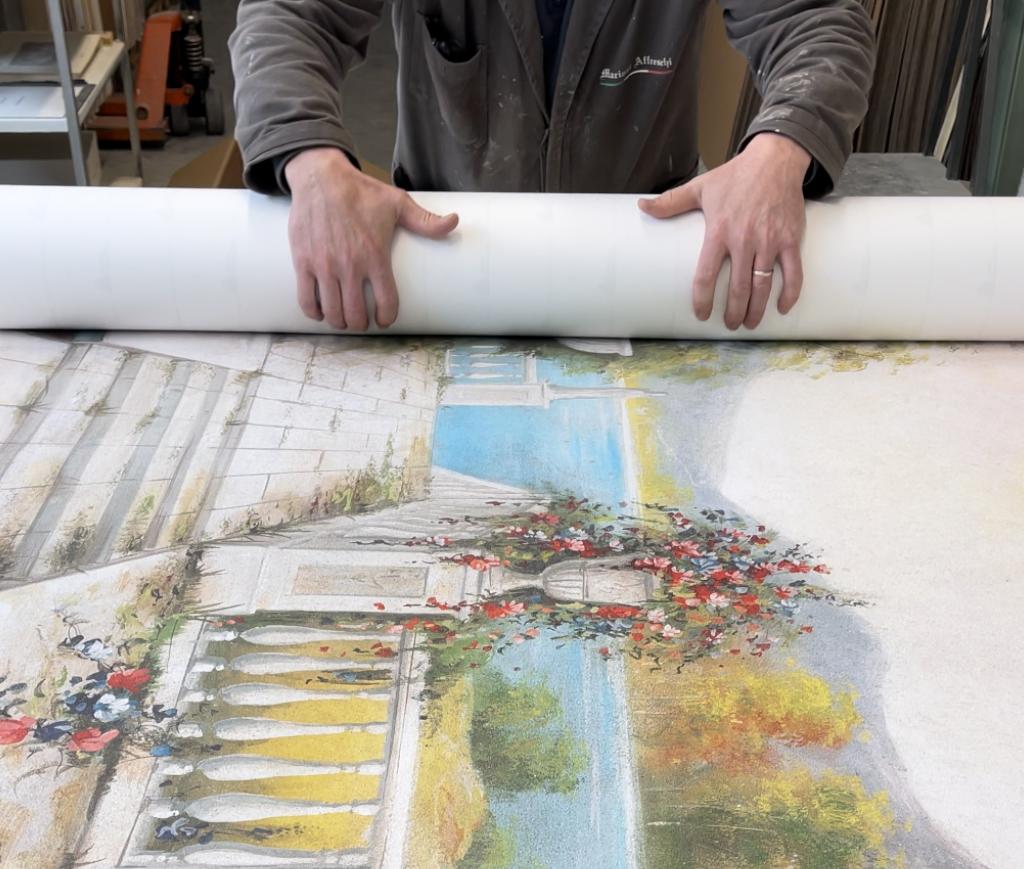 For projects and consultancy, let's talk about it together.
Contact us for information and quotes
---